Products
The name:
CK-100 Auto Key Programmer V45.02 SBB the latest generation
View Enlarge Image
Description:
CK-100 Auto Key Pro Tool, Key Programmer new generation
It is a new generation of the SBB Key Programmer, the replace version.
Alternative to function and feature of the SBB V33.02.
Increase much more features and functions.
More powerfull and functional.
Excellent Quality.
PIN CODE SERVICE:
1) HYUNDAI PIN CODE
2) KIA PIN CODE
3) NISSAN BCM CODE
4) VAG PIN CODE SYSTEM1 (SYSTEM2,KOSTAL,MEGAMOS/DELPHI)
5) VAG 7-4 PIN CONV (PIN7,DEALER,IMPORTATORE,PIN4,DATA(00/00/2000),EXIT)
6) GM PIN CODE ECM TYPE 1 (ECM TYPE 2,ECM TYPE 3,ECM TYPE 4,ECM TYPE 5,ECM TYPE 6
7) CHRYSLER FOBIKCODE
8) FORD KEYLESS ECODE (KEYLESS ENTRY CODE1,KEYLESS ENTRY CODE2
New Version: V45.02
Language: English,Italiano,Deutsch,Francais,Espaniol,Portugues,Turkce
One-year warranty
Note:
When using if it fails to adapte key, then disconnected OBD16 adapter and car connection, after 10 seconds connect again, otherwise vehicle immo system may damaged, CK-100 locked
Compared with Silca Sbb, CK-100 Auto Key Programmer New Add Models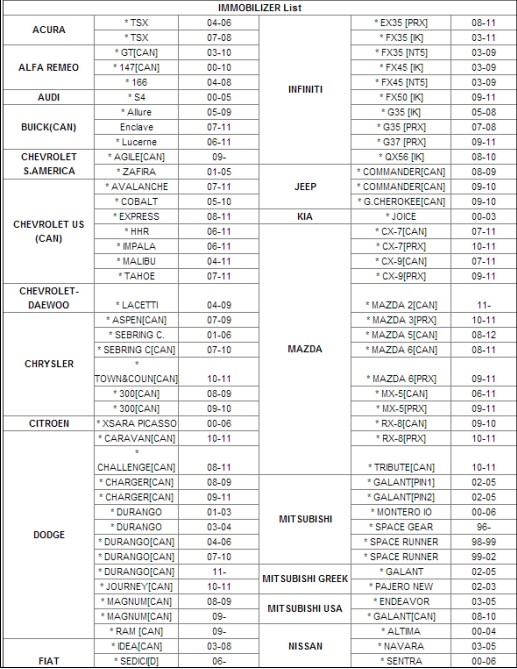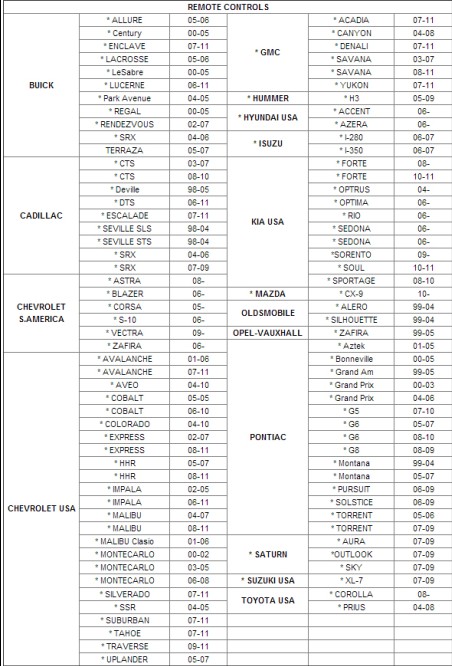 Image display:

 

 
Product List
Contact Us
Shenzhen Yilida Technology Co. Ltd
+86-13670144573
maomeimei0926@gmail.com